It was nice to see so much support for the Nepstad Family Thursday evening. The room was filled with many shared stories, photo's and love. If you didn't have the opportunity to attend Thursday's visitation, you can do so starting at 10am at Trinity Lutheran Church in Rochester. Service is at 11am.
**********************************
The Relay Iowa Crew is off and running! Please see Dale's 3 day forecast for Relay Iowa -
Friday
Saturday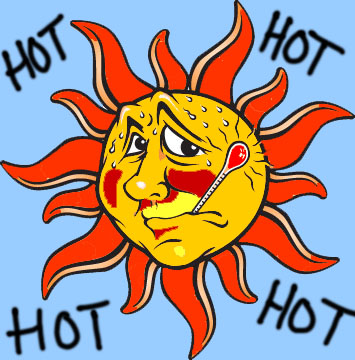 Sunday
*****************************
Here's a look at the next few days ..... further updates will follow after the State Track Meet.
Saturday 7:15am: The Off Season Striders will roll out of Panera North for a group run! - Join the crew and enjoy some coffee and social post run!
Sunday 8am: The Off Season Striders are at it again! - This time from the Peoples Food Co-op in downtown Rochester. Join in!
Monday 6pm: It's up on the rooftop at Kathy's Pub! - this is perfect rooftop weather. Of course, we'll do most of the running on the street level, but back for the social!
************************************
Volunteers Needed!
- Message from Gwen below regarding the All-Comers track meets and as many of you know - this is one of the best series for kids!
Volunteers needed for the 46th annual Hal Martin All-Comers Track meets. The meets will be held for five Tuesday's beginning June 14 through July 12. We are using VolunteerSpot or you can contact me and I can sign you up.
http://vols.pt/LmC5mK
These meets don't happen without the many volunteers, please consider signing up for one or more nights. The kids and I thank you!